Welcome To Emotional Body Mapping!
How can I serve you today?
Click on the question below that resonates with you the most and you'll get a video that solves exactly your problem.
(Feet and Ankle Pain)
(Right Hip and Low Back Pain)
(Left Hip and Sexual Organs)
(Chest and Shoulder Pain)
(Stomach Pain)
(Neck Pain and Mind)
Join the Newsletter to know about our latest free resources, videos, healing sessions, and new blog posts. If you don't like awesome free stuff, unsubscribe at any time.
THE BOOK…
Many doctors and psychiatrists can leave you with more questions and fewer answers. Know your thoughts and feelings as if they are as simple as reading a book, heal your heart and learn self-healing by speaking the language of your body.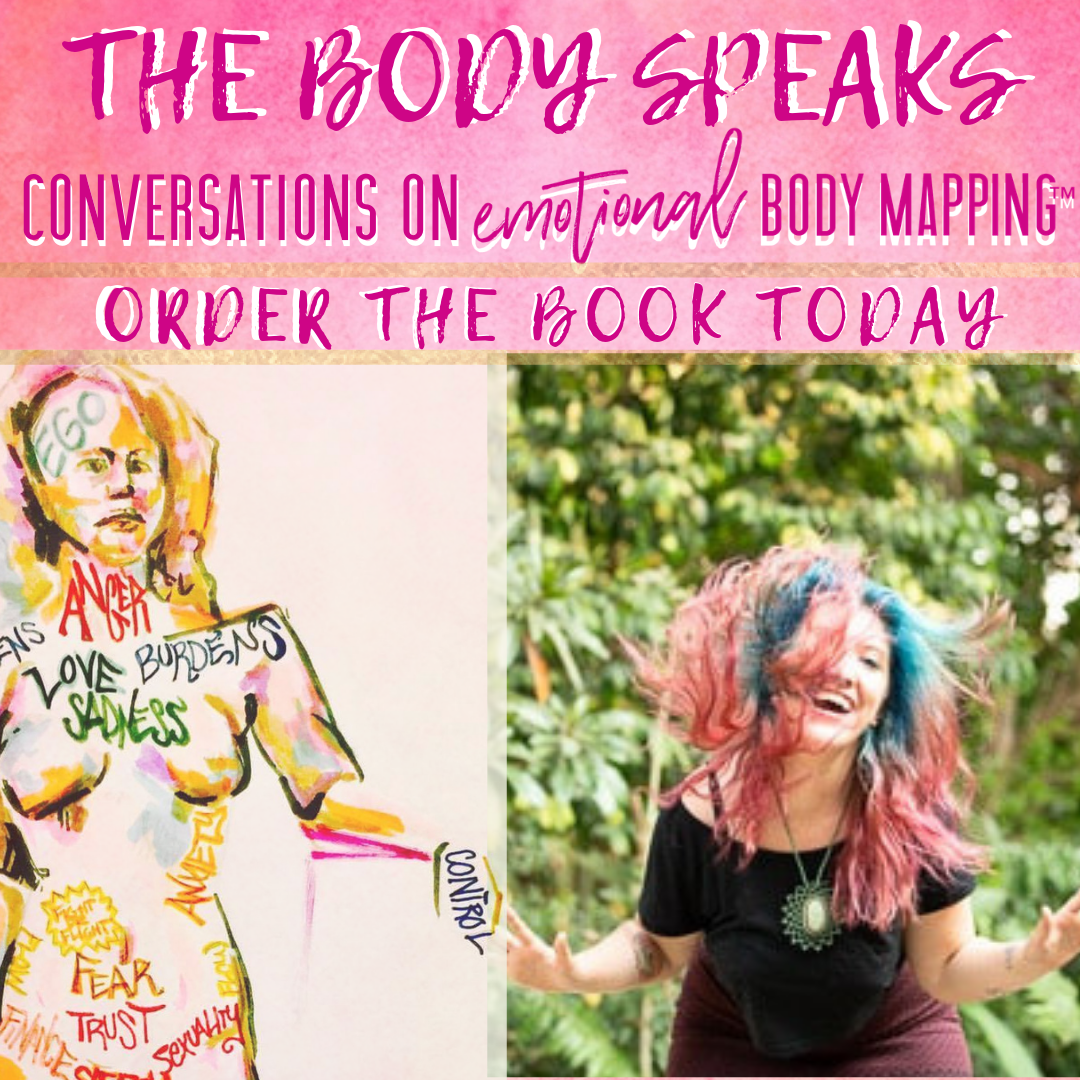 This is the first book ever written on Emotional Body Mapping by the creator of this powerful and easily comprehensible self care healing technique. She has helped thousands of people through their own trauma clearing technique and now she is here to help you. Louise Hay gracefully stated, "We are each responsible for all of our experiences." This book rips open the mind and delves deep into the root traumas that are stored in our body and teach us how to heal our trauma, build an abundance mindset, and live a healthy routine lifestyle of self-care practices.

This is your life, take your power back and heal yourself. Emotional Body Mapping shows you how to access your magical healing powers.
BUY THE BOOK "THE BODY SPEAKS: CONVERSATIONS ON EMOTIONAL BODY MAPPING"
THE FREE GUIDES…
Here are a few examples of some good freebies and guides, CLICK on any of the images to see the whole post!
Are you forgetting to make space for your personal expansion, healing and growth? Do you put YOUR wellness on your calendar? Stay inspired doing the thing you do for other people by joining our EMOTIONAL BODY MAPPING ACADEMY, created for people just like you and I, who serve to be reminded that holistic care starts with holistic self-care.
Healing From Trauma
There are clear studies that help create a true clarity of gender differences and its effect on physical and mental health. As science looks for physical qualifiers to determine statistics, sometimes it can overlook the invisible traumas that are micro though create macro effects in the human body. … READ MORE
Abundance sure does make us feel better in our bodies and our minds.
It also makes us feel safe to invest in ourselves in all ways.
Your heartfelt life deserves everything you want! Manifest it today, guide inside!
And how to use it in everyday life. Understand your trauma and learn to heal it today.