STOP
putting yourself last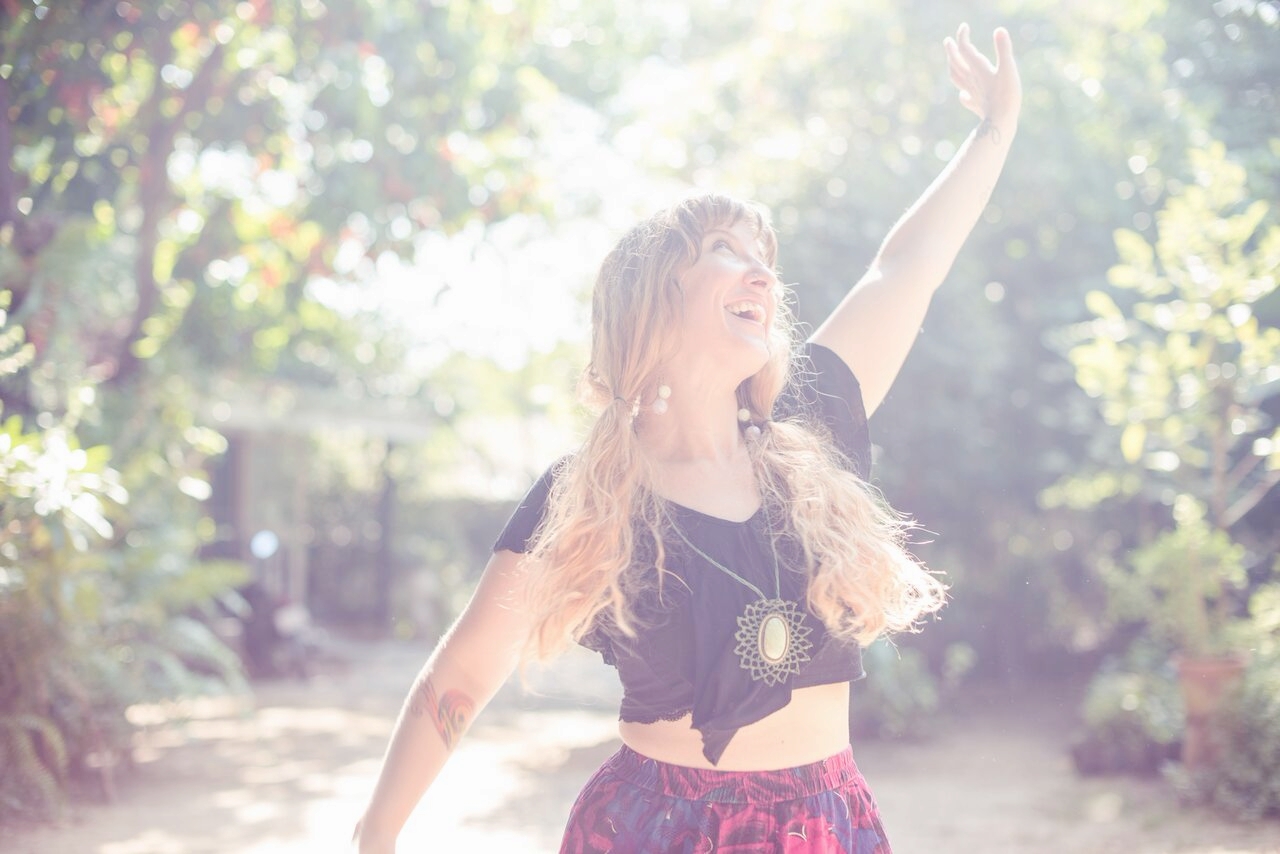 START
building a healthy life and business that is 100% aligned
Subscribe with thousands of other's to change your life today!
Are you currently a holistic or spiritual entrepreneur in the midst of leveling up your business?
REALIZING IT MEANS LEVELING UP IN ALL WAYS OF YOUR LIFE?
READY TO CREATE A HEALTHY ROUTINE THAT INVOLVES SETTING UP TIME FOR YOUR OWN HEALTH AND MINDSET?
We work together to make giant transformations in your health and lifestyle so that your business aligns with what you are putting out and you THRIVE in all ways.
When you don't make room for your wellness you will begin to resent your passions, forget why you are doing what you are doing in the first place, and you will eventually fall into burn-out.
When you put your health and personal wellness first it allows you to connect deeper with your SOULMATE CLIENTS, make more money with an ABUNDANCE MINDSET, and live a cleaner and healthier more ENERGIZED life.
Being an entrepreneur, especially a solo-preneur, you are bringing everything to the table when you work with each client and you are only as strong as your weakest link.
THe WEAKEST LINK in your business and lifestyle IS THE PART OF YOU THAT is NOT taking PRIORITY AND INSTEAD being SWEpt UNDER THE RUG.
Whether or not it is that you are not finding a HEALTHY ROUTINE in your life between business and life, not giving yourself time to eat healthy and workout, or if you are holding unresolved trauma from your past- you are bringing all of this to your business.
AND…
when you want to step-up THESE are the things that are holding you back the most.
Mindset and wellness being in their optimal position
is what makes a prosperous life.
With emotional body mapping you have the capability of shifting in ways that is both holistic and revolutionary.
You will be able to…
1. Finally let go of triggers and traumas.
2. Start attracting high paying soul-mate clients.
3. Start eating and exercising with a personalized program specifically for your body's needs and desires.
4. Understand the way your body speaks to you in a deeper level than ever before.
5. Build intelligent ways of communication both for yourself and for your clients.
6. Rebuild a business with an abundance mindset and open heart.
7. PRIORITIZE your HEALTH into your Business Model.
THIS IS NOT A STEP-BY-STEP PROGRAM IDENTICAL
FOR EACH CLIENT WHO COMES ON BOARD

I only work with 5 clients a month so that I can build a program specific to your needs.
There is no such thing as a perfect blueprint or formula for everyone.
We are all unique and deserve to be treated with a personalised experience.
When we do individualized programs bigger shifts can and WILL happen.
ASK YOURSELF THESE QUESTIONS…
Do you often tell yourself,
"When I get one more client, then I will buy that gym membership/hire a personal trainer/coach and take care of myself." ?
Feeling like a fraud? Feeling like you are not walking the talk?
Do you understand that your work would be more valuable when you have more space to give to yourself?
What would it feel like to be deeply committed to making time for yourself and nurturing your personal and spiritual growth.
READY TO LIVE THE HEART OF WHAT A TRUE SUCCESSFUL HOLISTIC MODEL OF A BUSINESS LOOKS LIKE?
A LIFE THAT IS PROVIDING YOU WITH THE HEALTH AND ABUNDANCE TO INSPIRE THE SAME VISION FOR OTHERS.
Are you accepting clients you do not vibe with because you are more focused on making money for bills? Do you have many clients that feel draining and tiring and always come with baggage?
What if you could have a solid income from your business and your confidence at an all time high. What if you were fearlessly putting yourself out there or asking for money because you knew your self worth and you felt confident in your personal contribution?
READY TO CREATE REAL AND SUBSTANTIAL CHANGE IN YOUR LIFE?
BOOK YOUR FREE BREAKTHROUGH CALL NOW
"I met Brook in a community kitchen of a healing circle. I instantly recognized her confidence and ease and knew she would be the key to something big in my life. My intuition was spot on. Brook was easy to connect to and share about the blocks that have kept me out of the abundant and joyful life that I fully dreamed of. She is compassionate, wise, and full of raw real-ness. She showed me that I have always had access to my worth, power, and authenticity; I just needed to step into it fully. I truly believe I met her at a pivotal time in my life, where this nudge of hiring a business/life coach was key. I now feel as though I am living in my heaven. I feel confident in my gifts and abilities and have successfully created my own online platform for generating energetic exchange, healing, and transformation to share with others. I am eternally grateful.
Julie Brannen, Movement Therapist/Coach
"Brook came to me like a blessing down from the blue. Her intuition in her work is astounding. Throughout my six weeks with her, I was shown each blockage that stood between me and launching my career as a coach. Moreover, I was given all the tools and knowledge I needed to begin accessing clients from the moment I was ready. Most of all, it was clear that Brook believed in me, which helped me see beyond my own self-doubt and recognize my true worth. I will always see my time with her as a key milestone in my life."
Richard Ward, Reiki Facilitator, Creative Coach
Why Emotional Body Mapping for the Mindful Modern Nomad is the BEST Coaching Program to help you build a more Balanced and Abundant Life and Business?
EVERYTHING THAT I TEACH YOU I DO MYSELF AND RUN A SUCCESSFUL BUSINESS OUT OF THIS MODEL.
YOU Can heal your BODY and your BUSINESS SIMULTANEOUSLY, the way that it serves to be.
I know that love is the catalyst which enables us to best show up in the world and I truly love everyone I work with in this program.
I have taken over 300k of schooling so you don't have to make the same mistakes that I did AND you get to benefit from all the knowledge without spending even 2% of what I did!
I am dedicated to your success. It is our calling and I LOVE being a witness to YOUR SUCCESS.
I ONLY work with clients that I believe can succeed within our program.
I also only work with 5 clients a month so that we can be completely 100% invested in your success and available whenever you need us. This is a hand-holding program to create effective results every-time.
There are no other programs like mine that have emotional body mapping, mindset, web-development for holistic businesses. My outlook on business and health is as unique as you and your business.
YOU Can heal your BODY and your BUSINESS SIMULTANEOUSLY,
the way that it serves to be.
Not Quite Ready to go full-on 1:1 coaching? Looking for the information to build your authentic business online for a fraction of the price? Try the DIY Holistic Biz Course! $600 Usd for the 8 weeks of information to have lifetime access. That means every-time we build or do something, you get to see it in the Course!